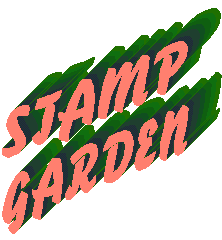 ARTISTIC
RUBBER STAMPS
& ACCESSORIES

STAMP GARDEN is moving to Vancouver, BC !!!
Anyone interested in buying out our Ontario location and owning a stamp business of your own........please HAVE A CLOSER LOOK! (Sold 1997 to Start Stamping, Peterborough, Ontario)
Welcome to CANADA'S Best Web page collection of Rubber Stamps and Accessories from many far to reach lands and countries......all gathered together here in Canada at for your stamping fun!

Intro To Stamp Garden
Stamps of the Month
Visit Our Accessory Shelf
Project of the Month
Contests & Mailart
Canadian Rubber Publications & Other Links
Ode To Rubber
Upcoming Shows & Specials At Stamp Garden
How To Order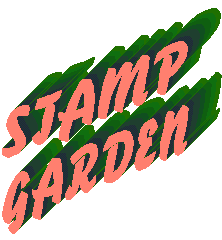 Designed by Mediamage Business Solutions
last modified: Feb. 27th, 1997
---