Upcoming Shows & Specials

Keep checkin page for New and Upcoming Shows Stamp Garden will be at in 1997!!!!
If you or your organization would like a stamp class within the Greater Toronto area, please email us and we would be glad to give you a demonstration. Also any local craft shows requiring new vendors, we would be happy to introduce this NEW craft at your show!!!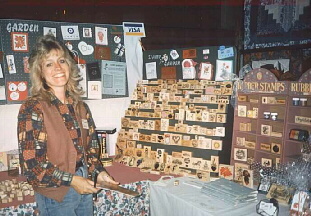 November 16th, 1996
STAMP GARDEN'S XMAS SALE
7417 Bewdley, Ontario
10 a.m. to 4 p.m.
November 23rd, 1996
Trintiy United Church Fall Art and Craft Show
Division Street, Cobourg, Ontario
9 a.m. to 4 p.m.
---
Designed by Mediamage Business Solutions
last modified: Feb. 27th, 1997
---